Cactus Club Cafe
101 Schoolhouse St, Coquitlam, BC
http://www.cactusclubcafe.com/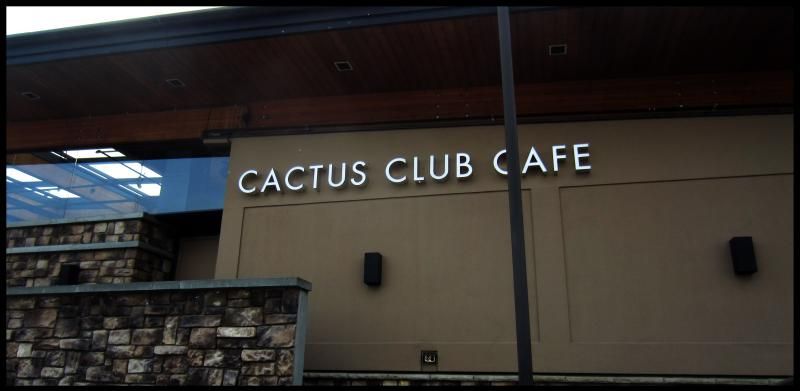 Quick post, been a while..work, life, all that stuff got in the way. Today the lady and
I headed to Cactus Club in Coquitlam for a quick bite.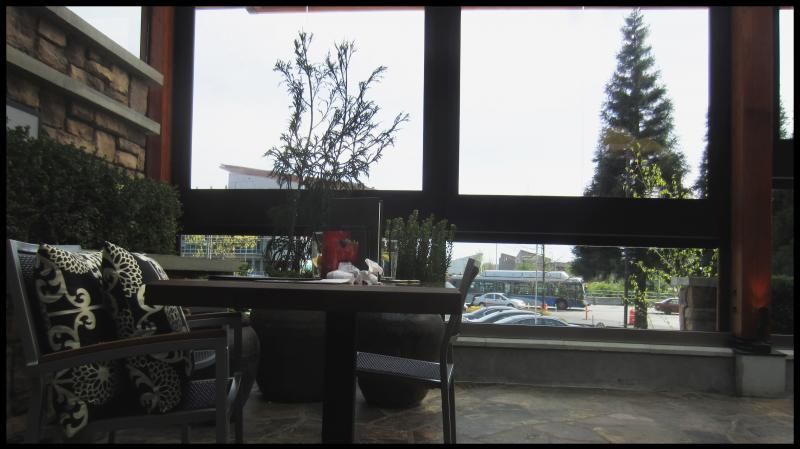 They have a decent patio to sit and relax in, we went around 4:30pm and
had the place pretty much all to ourselves.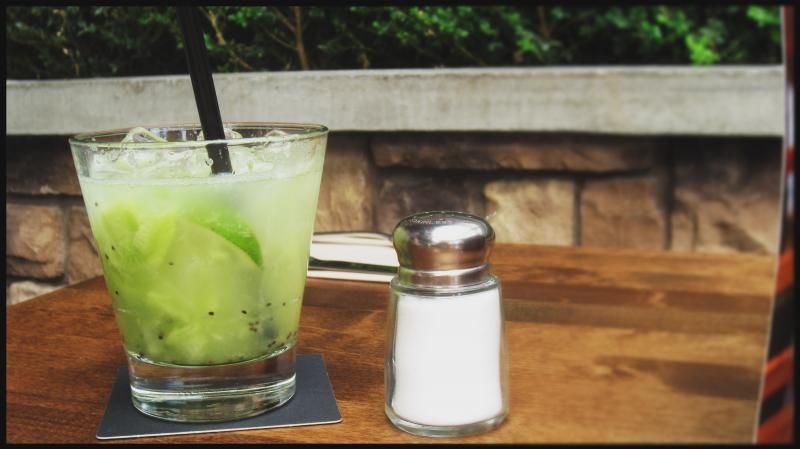 The Brazilian - fresh muddled kiwi, lime, sugar cane, shaken with bacardi white rum and soda, on the rocks
Beer, it was on special, nice clean taste, easy to drink..too easy..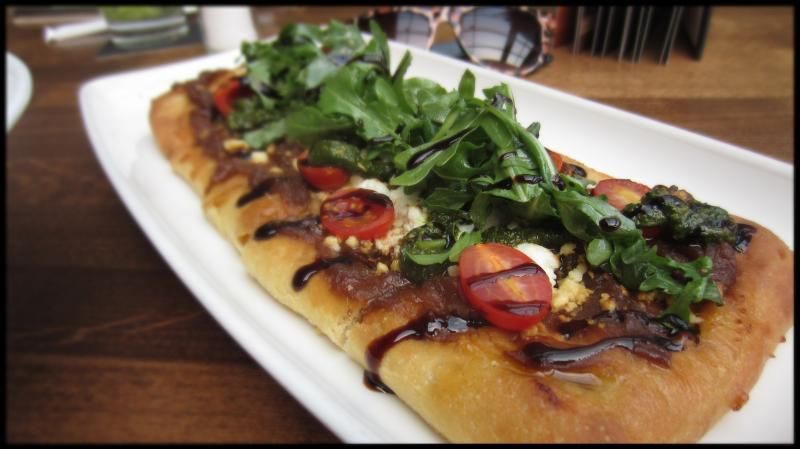 Rob's Goat Cheese Flatbread - camrelized onions, grape tomatoes, basil pesto, wild arugula, balsamic glaze
We usually order the same thing when we come here...if it has goat cheese on it, chances are we will get it. This is a nice start to the meal, the sweetness of the balsamic vinegar goes nicely with the goat cheese.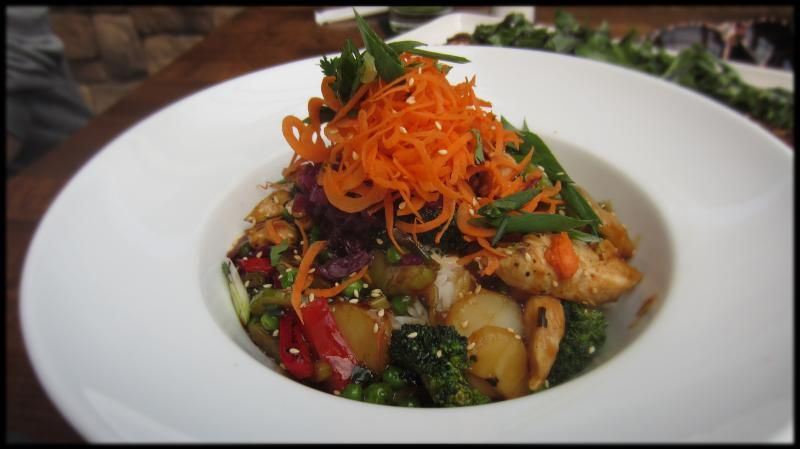 Teriyaki Chicken Rice Bowl - sauteed mixed vegetables, spicy yoghurt, braised red cabbage
We decided to share this. I'm not a fan of the water chestnuts but it is a pretty solid dish. Between the two of us the appy and entree were enough to leave us pleasantly satisfied. Despite having a consistent income, I like to be cheap and share an entree.
Final Thoughts:
-I'm sure most people reading this have been to Cactus Club
so nothing new to report.
-Good food, good service, no surprises.
-They have some good drink specials throughout the week.