Salt & Pepper Cafe – Starlight Casino
350 Gifford Street, New Westminster BC
Tel: 604-777-2946
I don't normally frequent Casinos, however on this particular Saturday my brother and I decided to win some money before we went to the beach. Long story short, we didn't win any money...we did however eat at the Salt & Pepper Cafe inside the Casino.
Philly Cheese Steak
Monday-Friday they offer a pretty sweet Pasta Deal but we were there on the weekend so we both opted for the daily special, which was a
Philly Cheese Steak Sandwich
. At $8.50 I thought the price was good for what you got.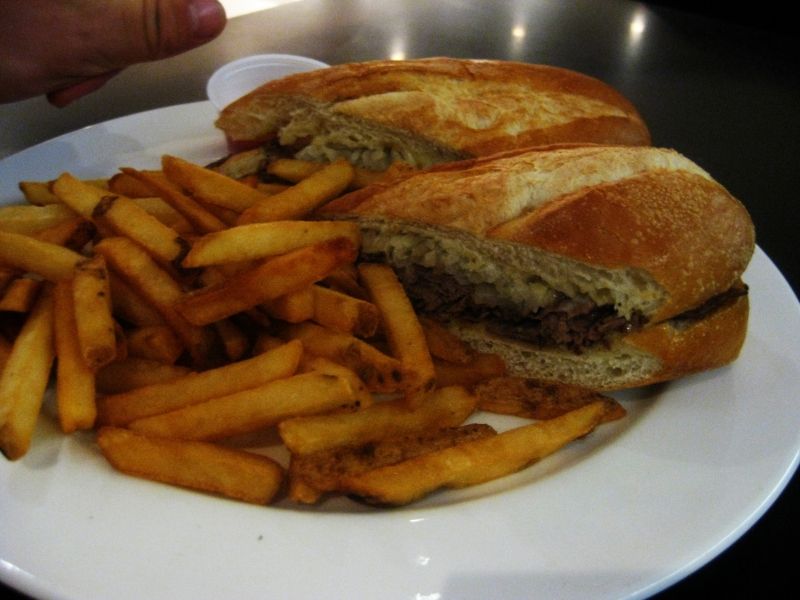 I am a sucker for fries and these ones were great, nice and crisp. As for the sandwich, I think it could have used a little something more to add some flavour. There was plenty of meat, but I would have like more onions and other toppings on it to give it a kick. It was enjoyable I actually got full and got to have leftovers at the beach...score!!
This is a pretty short post, not really sure what else I can say, I want to try their pasta if I am ever there on a weekday..they also had some very tasty looking won ton soup.
Cheers!