The Woman and I stopped by the Boat House in White Rock recently for some in between Wedding Ceremony & Reception eats.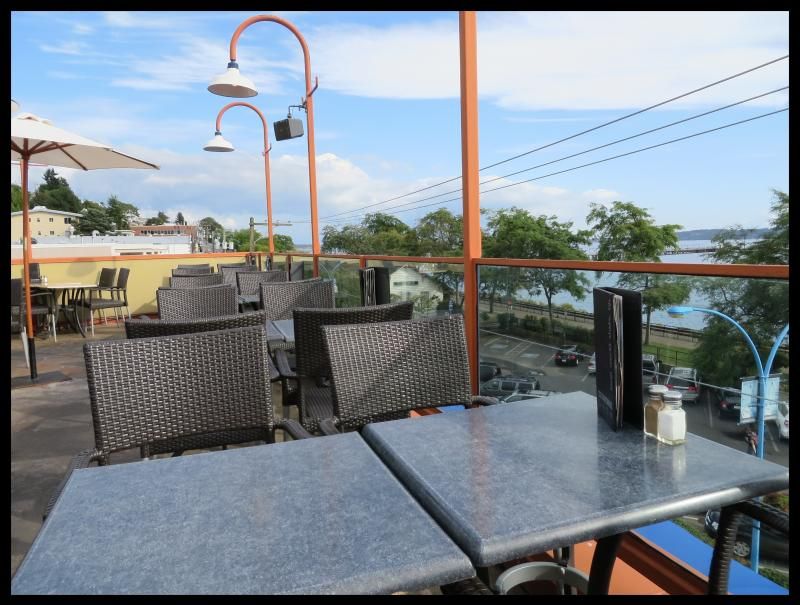 Being that it was 4pm it was pretty quiet, so we grabbed a nice spot on the roof-top patio.
The Jalapeno Cesar $8.49 was great. Awesome drinks with a view...sometimes
life can be pretty tough.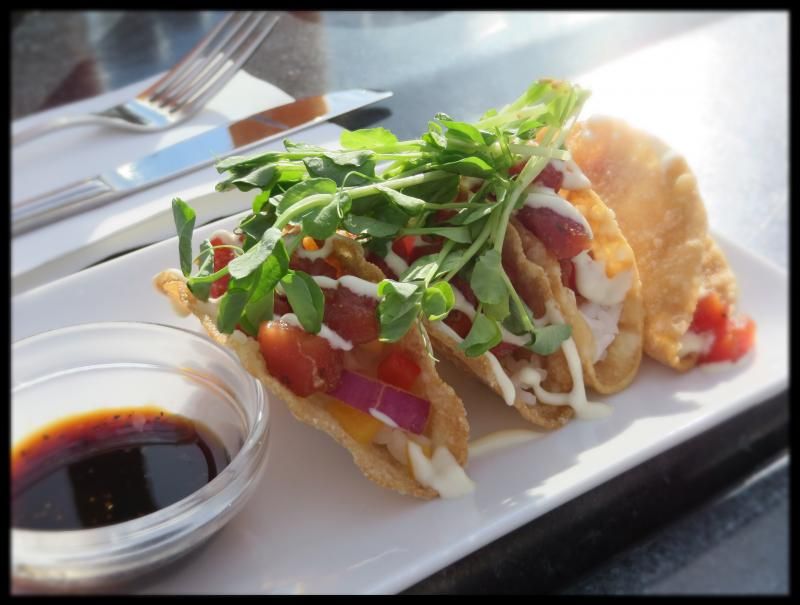 We got a couple starters, one being the Ahi Tuna Tacos $13.99. These were great and thankfully it came with four so there was no resentment between how many we got to eat. They were not very filling but they tasted fantastic.
The Yam Fries $7.99 came with a masala curry ketchup and harissa mayo. I normally avoid ketchup
on everything but this stuff was good. A good value? Perhaps not, but my girlfriend and I both enjoyed them.
I feel like you could spend a lot of money here if you don't watch out. When I go out i'd prefer to just get a couple smaller items and share them so I was happy with what I got here.