131 Water Street, Vancouver
http://www.131water.com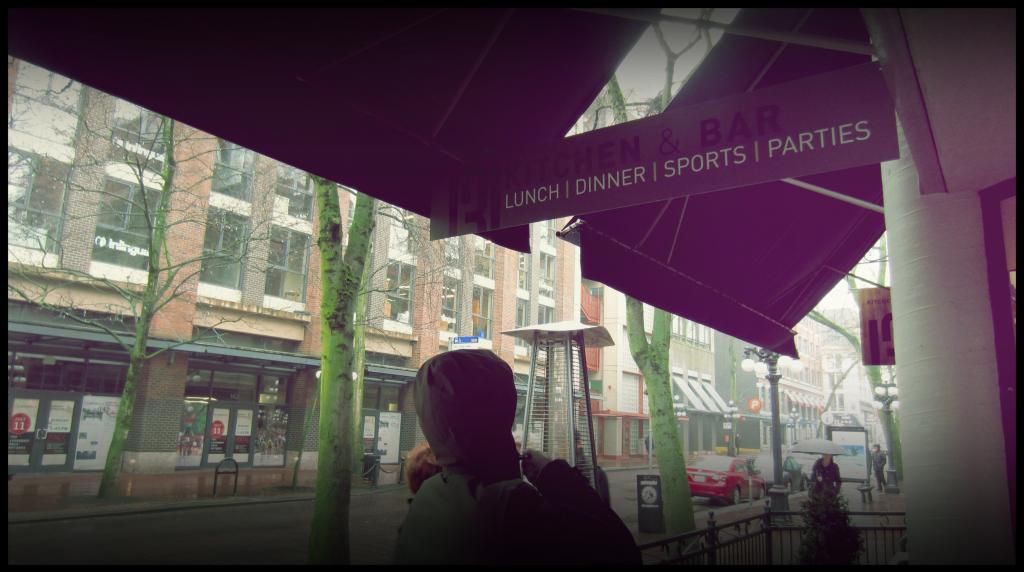 131 Water Kitchen and Bar - Gastown
In the last few years, I feel like I've walked by this place dozens of times without giving it a second glance. The cheap student in me just assumed that I could not afford to eat or have a drink here (it always looks pretty darn nice when I walk by at night).
Perfect weather for a day in Gastown
After reading over the Vancouver Foodster Poutine Challenge List, I was intrigued by a Crispy Chicken and Waffle poutine. At a modest price of $10 I thought hey why not check it out this afternoon...I can do ten bucks,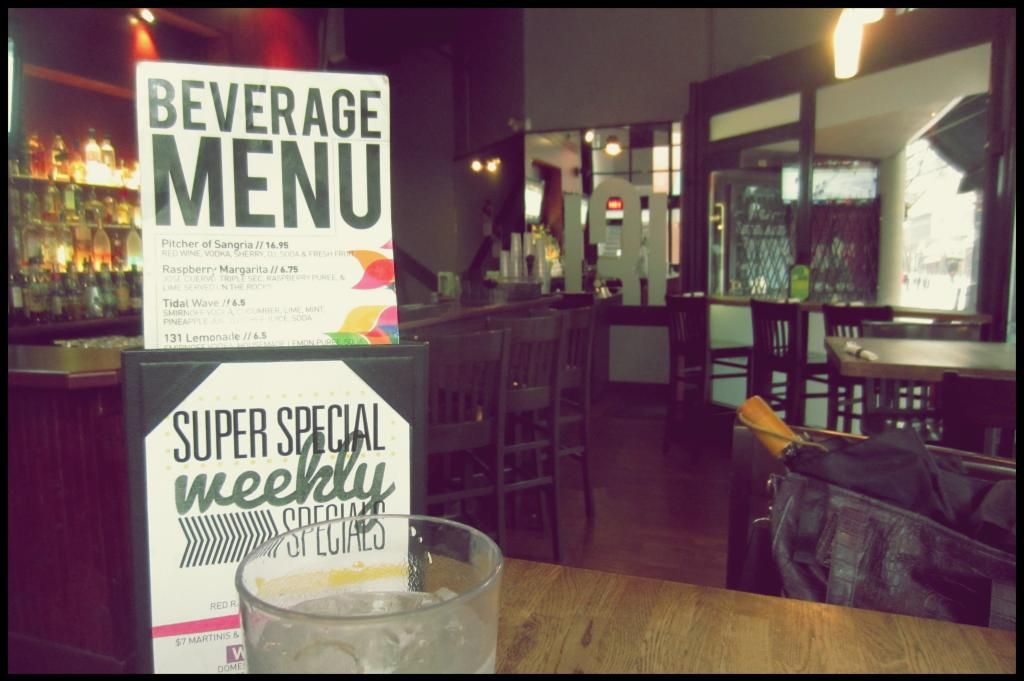 This Inside
It was 1:30 pm when we arrived and the restaurant, along with the rest of downtown Vancouver was pretty darn quiet (I guess Vancouver was not the destination for people's family days holiday). We were seated right away and had a nice view of the street.
Crispy Chicken and Waffle Poutine -

Hand cut fries, belgian waffle, cheese curds, breaded fried chicken smothered in white pepper gravy & finished with fresh cilantro $10.
I really enjoyed this Poutine. The chicken was crisp and moist, the white pepper gravy was excellent, fries had a nice crisp outside, and everything came together well. I don't know if the waffle was necessary but it worked nevertheless. For the price I thought it was a good deal, as we shared it between three of us, and were all satisfied.
We were just in for a light snack so we thought we would try one more item off the menu.
Fried pickles are a favorite of my girlfriend and I's so we like to try them at different places. Unfortunately most restaurants/bars don't make them in the round form which we prefer. These were good though, they were about $6 which I guess could seem a little high but we enjoyed them so no complaints.