Krispy Kreme
7153 120 Street, Delta, BC V4E 2A9
(604) 507-8803
http://www.krispykreme.com/home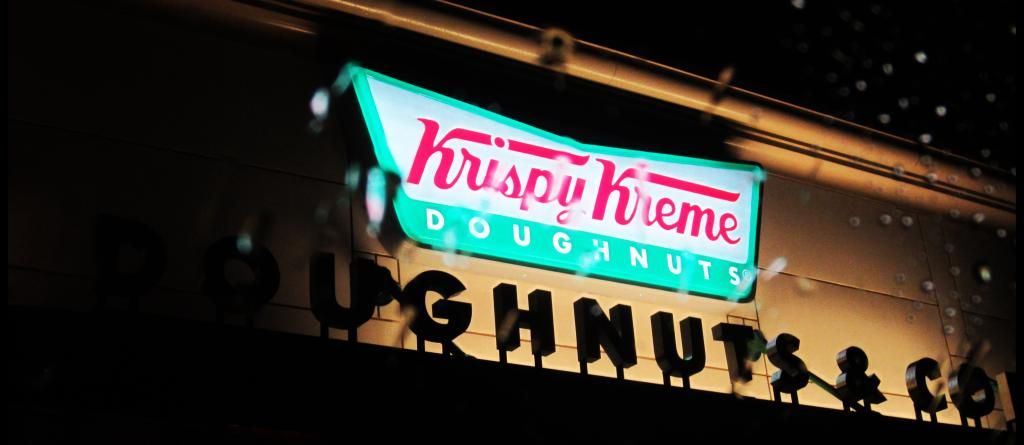 My hometown of Delta hosts the only Krispy Kreme (that I am aware of)
in British Columbia. I remember being 13 when it first opened and large crowds
gathered to get their hands on these sweet treats. I can't remember how many doughnuts I ate that opening night but being so young I did not hold back.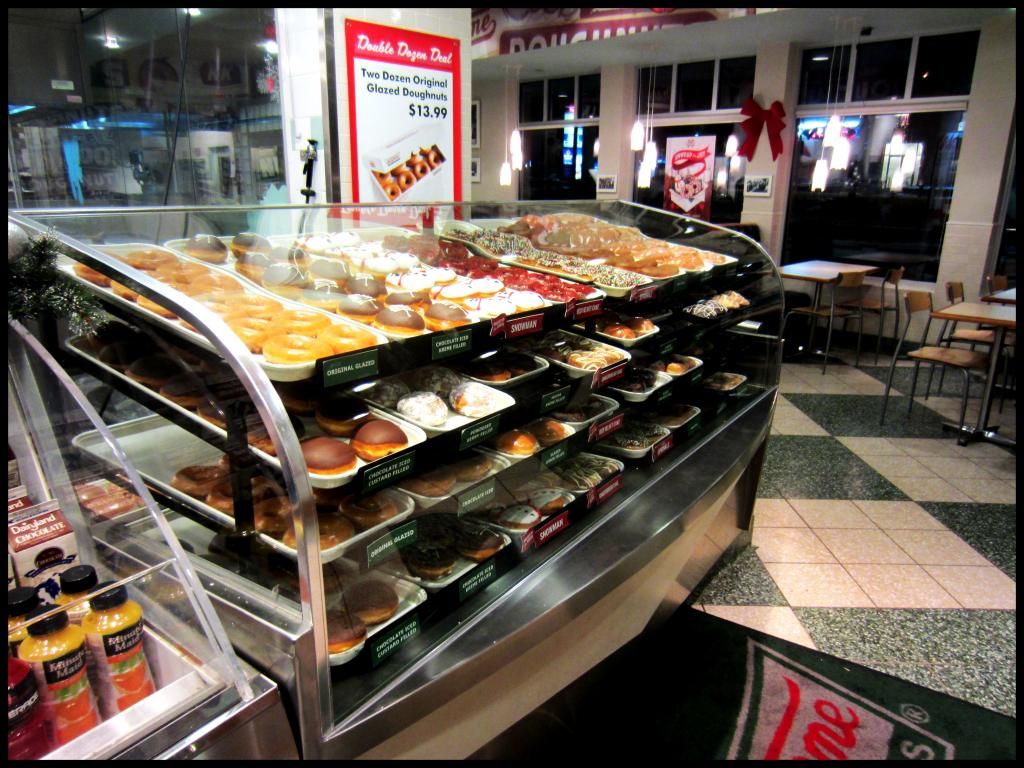 Tim Horton's is the go to place for most of us in B.C. but I think it is nice to change things up a bit and see what else is out there. My girlfriend likes to bring up that I have a Krispy Kreme near my house
so when we in Delta we find ourselves going in every now and then for some gluttonous fun.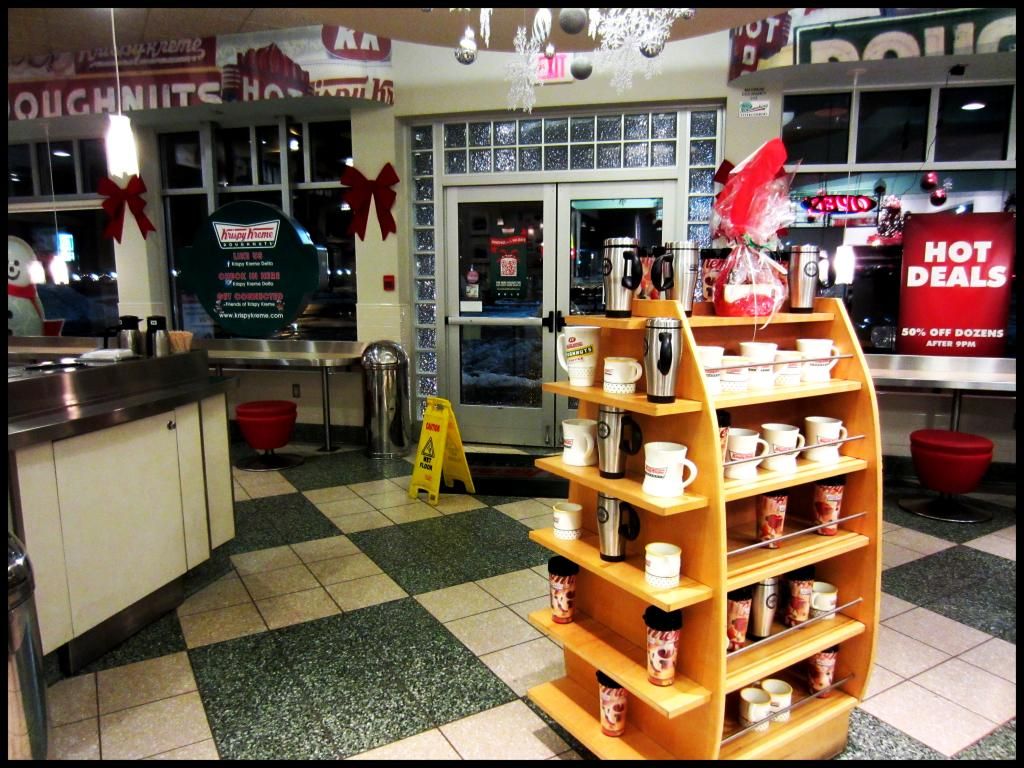 I think it is a pretty nice looking store, kind of a diner feel on the interior. You also get to see the doughnuts being made on a large conveyor belt which can be interesting (If the light is on outside it means they are making them).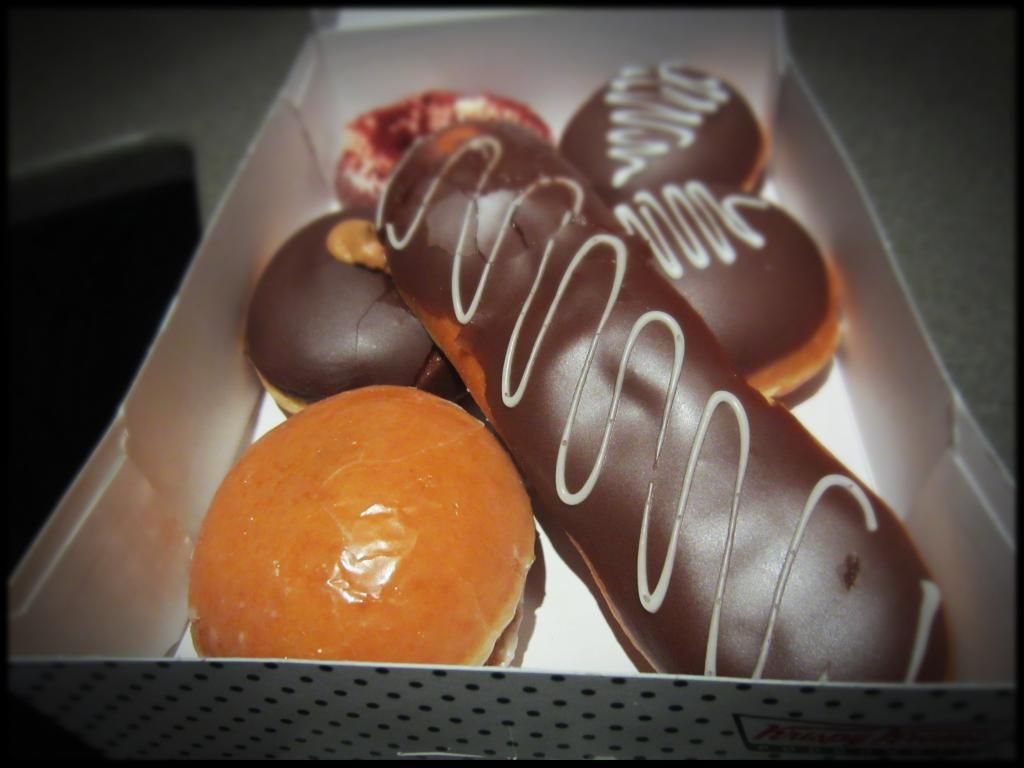 As for the actual doughnuts, I find them to be pretty sweet. Eating more than two in a sitting can be quite the challenge (I may just be a wimp) but they are quite good. They have a pretty good variey and their regular glazed doughnuts are always a nice treat.They are a bit pricier than Timmy's which may explain why the store is usually not that busy, that and the fact that Scottsdale Mall does not have many stores to draw people to the area.
If you are in the neighborhood and looking for something sweet, it is always fun to get a variety of doughnuts that you have not tried before. You can't miss the store driving down Scott Road.