Creamy Pumpkin Pasta with Parmesan & Sage.

It is not often that I attempt to cook dinner. I am not a picky eater but there is something about cooking for other people that stresses me out, I get too worked up about whether or not they will enjoy the meal. Heck, if there is free food offered I could care less about how it tastes.
As a young man I feel that it is important to have a couple good recipes under your belt to impress women folk. Simple and Easy are two words to describe this recipe, plus you get bonus points if you are trying to impress a vegetarian.

The Ingredients: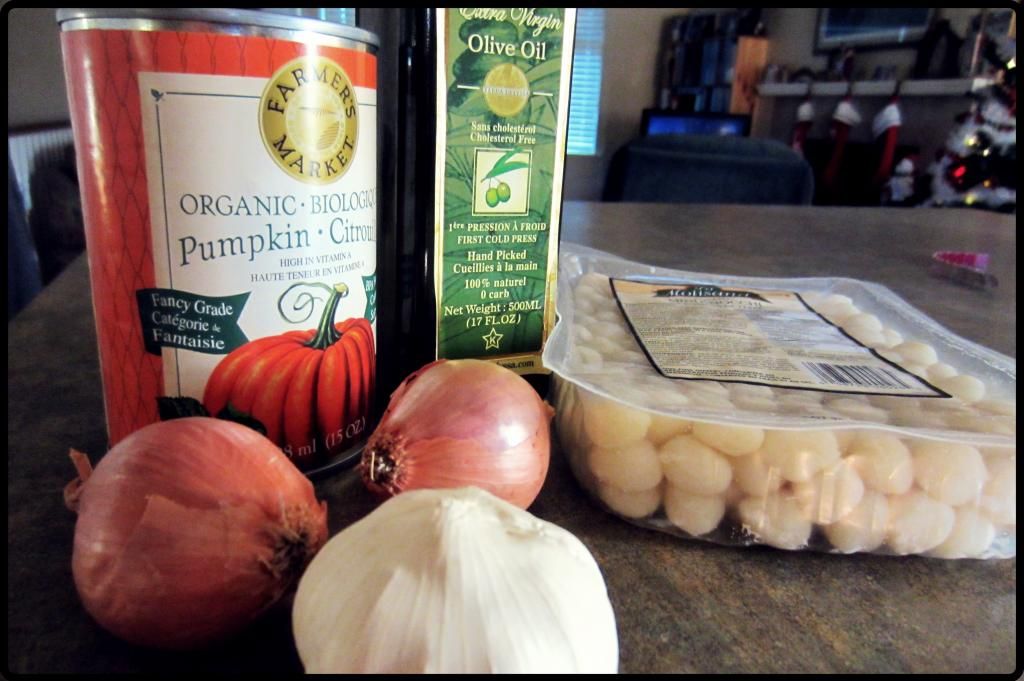 What you'll need:

1-15oz can of pumpkin puree
2 tbsp olive oil (I never measure)
2 shallots diced
a couple cloves of garlic minced
6oz pasta (I used gnocchi)
fresh sage
parmesan cheese
1/2 cup pasta cooking water
1/2 tsp nutmeg
Directions:
Cook the pasta according to package directions. When the pasta is al dente, reserve some of the cooking water before draining.
While the pasta cooks, heat the olive oil in a large skillet over medium heat. Add the shallots, garlic, sage and a pinch of salt and stir well. Cook for about 10 minutes, until the shallots are tender and fragrant. Add the pumpkin, Parmesan cheese and nutmeg and stir to combine.
Stir in the reserved pasta water and stir until fully incorporated. Add the pasta and combine. Season with salt and pepper to taste.
Garnish with additional sage and Parmesan cheese for serving.
Note: As written, this recipe is not vegan. To make it vegan, omit the Parmesan cheese.
There you have it, super simple, easy and it tasted great.