I really wish I could provide some background info on this place. Last time I remember driving by Scott Road and 96th ave. This store was called Jelly D's, a doughnut and coffee shop. It seems Gordy's just sprung up, new owners I guess!?

The $3 Breakfast Combo piqued my interest, I think that is the poor starving student in me coming out.
There was an array of booths, tables and stools to chose from. We grabbed a booth and it took us a few moments to realize that you were supposed to place your order at the counter but when reason took over we both went up and got x2 $3. Breakfast Combos.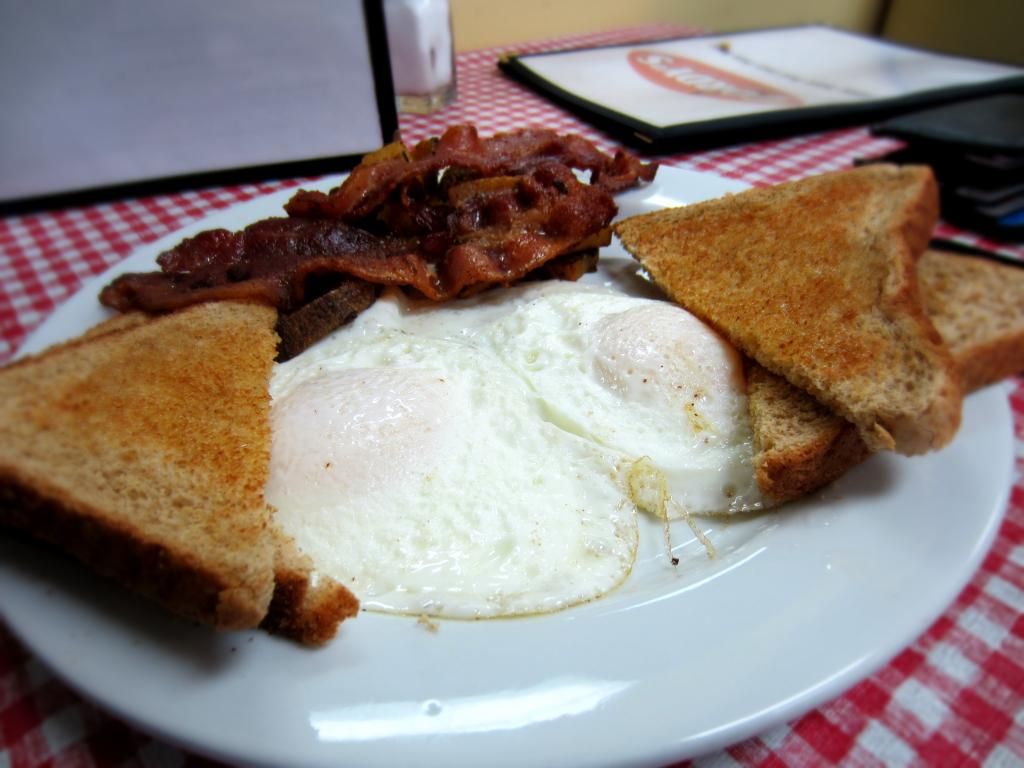 What does $3 get, you may be wondering? Two eggs, Two pieces of toast, Choice of bacon, ham, or sausage, and a handful of fried taters (which are hiding under the bacon).
It was a really a pretty good deal for the price. If I were to splurge and go to somewhere 'fancy' like Denny's or IHOP I would be paying $10 minimum and I'm all for saving coin :)
Nothing to criticize here, they delivered exactly what I expected.
I am curious about their burgers, they seemed like they were a good deal, and they offered a variety of milkshakes so maybe just maybe if I find myself hungry on another rainy Sunday I will try Gordy's out one more time.