Surrey
,
BC
V4A3G2
Blessed with plenty of sun this summer, my brother and I made it a point to go to the beach every Saturday, from May-September. Spanish Banks, Whiterock, Kits, Wreck, we did them all.
Of course two brothers packing a picnic to share at the beach could seem a little weird, so we usually went and got food afterwards.
The decided to try the Fish Net, which is located in the Crescent Beach area, around where all the other restaurants are.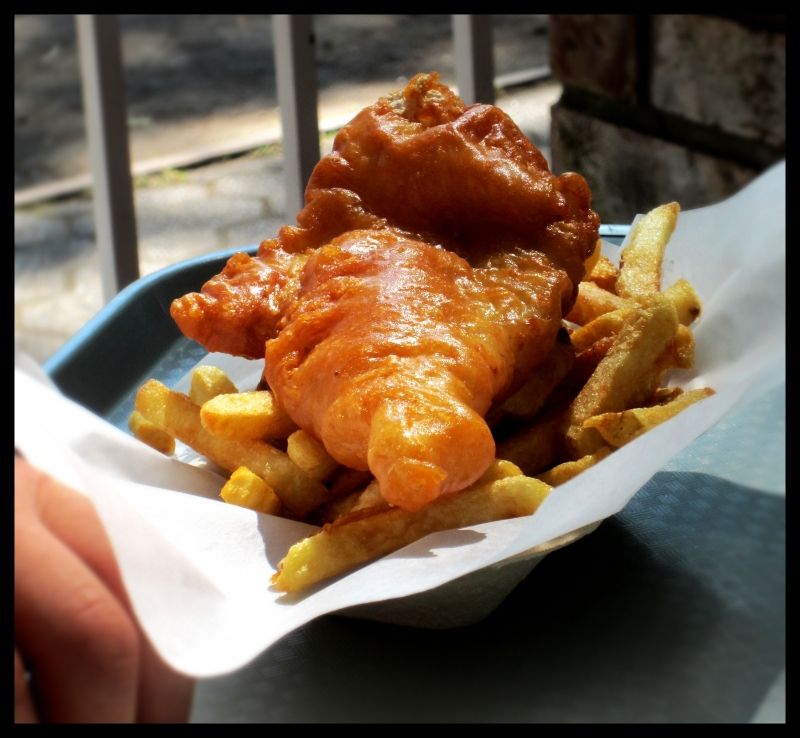 Keeping things simple we both went for their One Piece Cod and Chips - $7.50
The fish was a good size which was good because I could not justify spending $15.00 on the two piece meal. There is something about eating fish and chips near the ocean that makes them taste so much better..maybe I am just crazy.
I wasn't too stoked on the tartar sauce coming in a little packet like this, but other than that I did not have any complaints (The cashier did not seem like he wanted to be there, but I can't blame a teenage boy stuck at work on a Saturday to not be happy). The food was decent, the view was nice, and the sun was shining.