160-3900 Bayview Street
Richmond
,
BC
V7E0A4
http://hogshack.ca/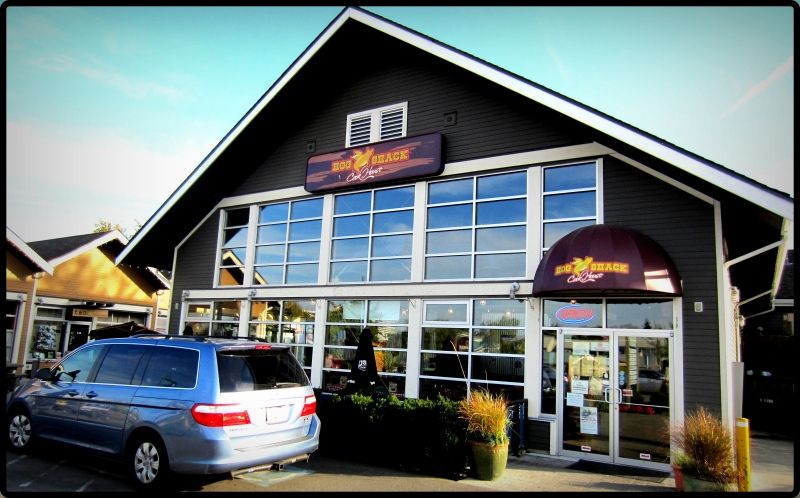 I have never been to Steveston..I always hear about it, but I have never ventured out that way. Well with my girlfriend going to school in Richmond, we thought that it was a perfect opportunity to head out one Friday afternoon after class. Being a man with perfect directional sense, I just started driving from Kwantlen towards the ocean..and it worked! I ended up in Steveston.
We ended up going to The Hogshack, which I have been wanting to visit for a couple years. We started off with the Popcorn Shrimp - $8. These were really good, I don't think you can really go wrong with these, the batter was nice and light, with a nice crunch. So far so good.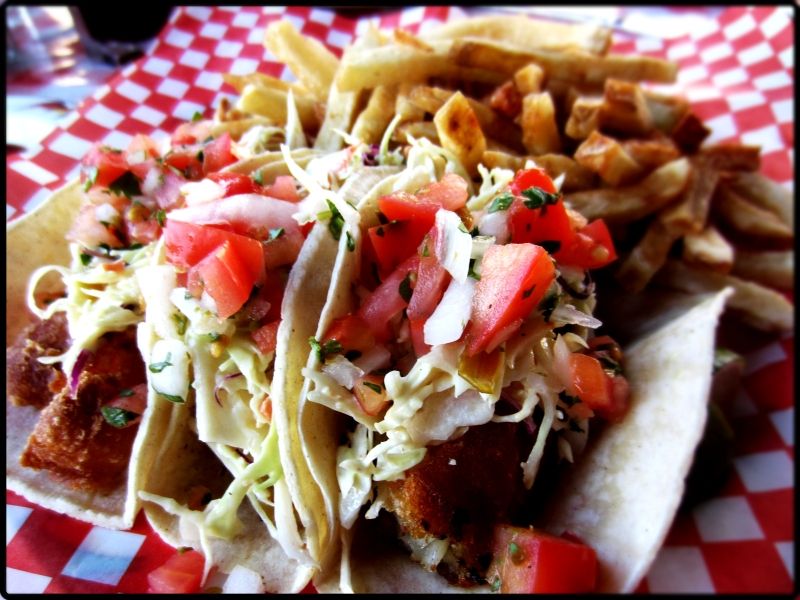 For an entree I decided on the Fish Tacos - $12. My go to spot for fish tacos n the past has been Joey's (they are excellent there) but I figured I would take a chance and try them here. Three tacos with nicely battered fish, topped with slaw and pico de gallo...one word delicious! I think Joey's still takes the cake though. The tacos also came with a heaping portion of fries.
My woman got the Pulled Pork Tacos - $ 12. I tried a couple bites of one and while the pork was tasty, I did not like it in a taco. she loved them though.
Not sure what else I can say about the place. I really liked the taco and for $12 I found it a great value considering I got to have a second smaller meal later on from the leftovers :)

-The Tacos were a good deal for the $
-Great area to walk around before or after the meal
- Would like to try some of their bbq items another time