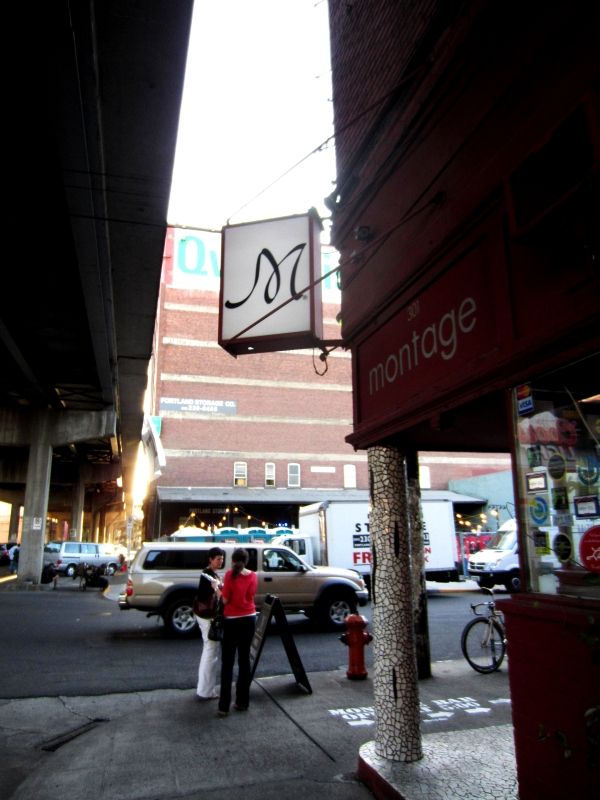 One look at this restaurant's
menu
and I knew that our dinner for our one night in Portland was going to be at Bistro Montage. Established in 1992 and located under the Morrison bridge, Le Bistro Montage serves up some pretty darn good food. Open till 4am on Fridays and Saturdays...jeeze, if I ever get hungry in Portland at 3am I know where I am going.
The interior boasted group tables, which you can find in a number of restaurant these days. If you don't like being close to strangers this may not be for you. I was trying to figure out what to drink and I liked the look of a beer a saw a lady next to me drinking. She offered me a sip and thought I would try a bottle...very tasty.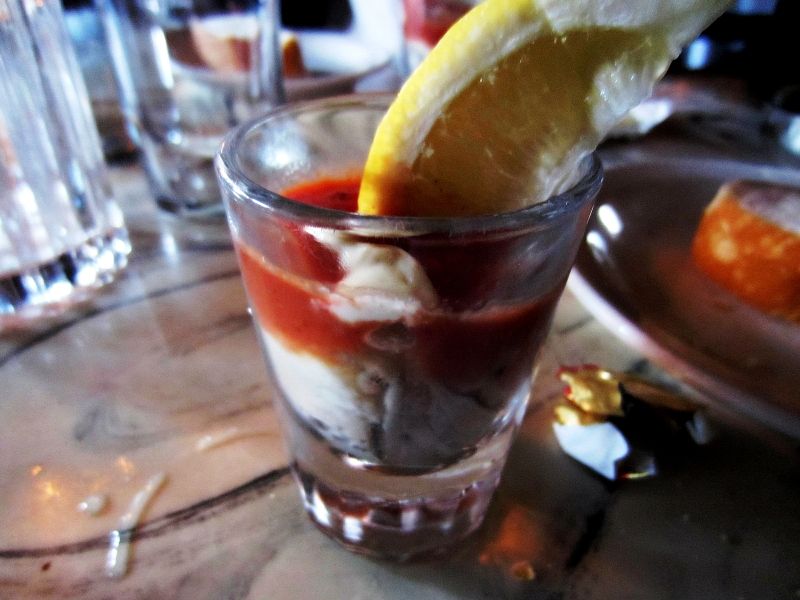 I saw oyster shooters on the menu and that was a must try. As you an see, they serve the oyster in a shot glass, with cocktail sauce, horseradish, and lemon. These were beyond awesome.
So forget about everything I previously talked about. This dish here was the highlight of my trip.
This dish was called Spold Mac..not a very appetizing name but it was incredible. It is a mix of two of their other mac and cheeses, the original (garlic, heavy cream, parmesan) and their Spicy Mac (Cajun Gravy, parmesan, jalapeños)."

I will be coming back here next time I am in Portland and recommend this to anyone visiting, I loved the vibe of the restaurant and the food was incredible. I don't know if you can go wrong with anything on the menu..I guess I will have to find out :)
So good! Can't wait to go back!