See Ya Later Ranch
I had the pleasure of visiting the Okanagan this past week. With any travels into Penticton and surrounding areas I knew that good food and wine would be in store.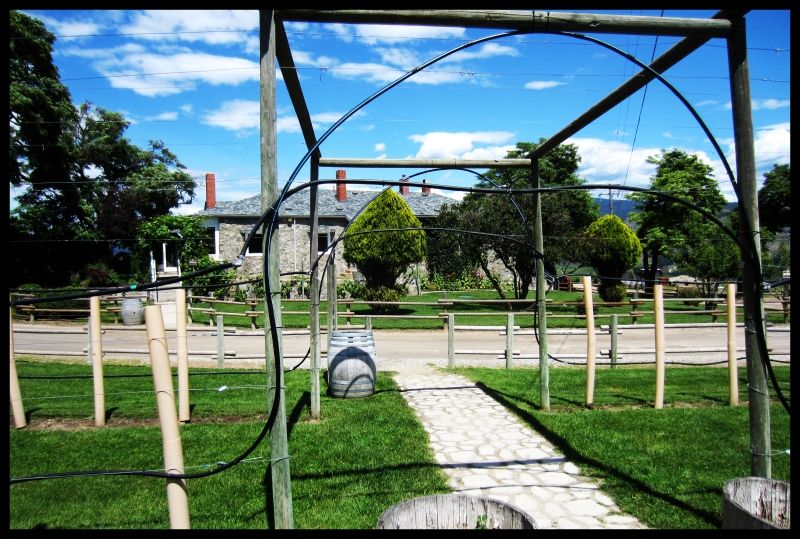 Walkway up to the Tasting Boutique
Our first destination, and one of our favourites was See Ya Later Ranch, located just outside of Penticton in Okanagan Falls. I do not remember having Lunch here two years ago, but I do remember some fantastic views, so while this is a food review, this is more of a travel post.
So if you don't know anything about this place, animals (dogs especially) play a big role. They do charity work with the SPCA and if you ever have one of their bottles you will find a dog gracing the label.
Patio
We decided not to do any wine tasting and instead went straight out to
the patio for some eats, which is located right beside the store.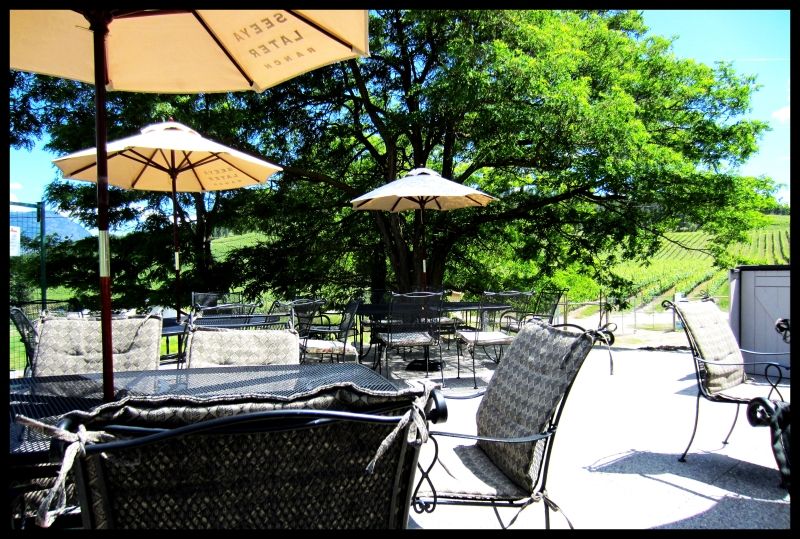 Patio
As you can gather from the pictures, quite the nice space and thankfully the umbrellas did
their job on this very warm day.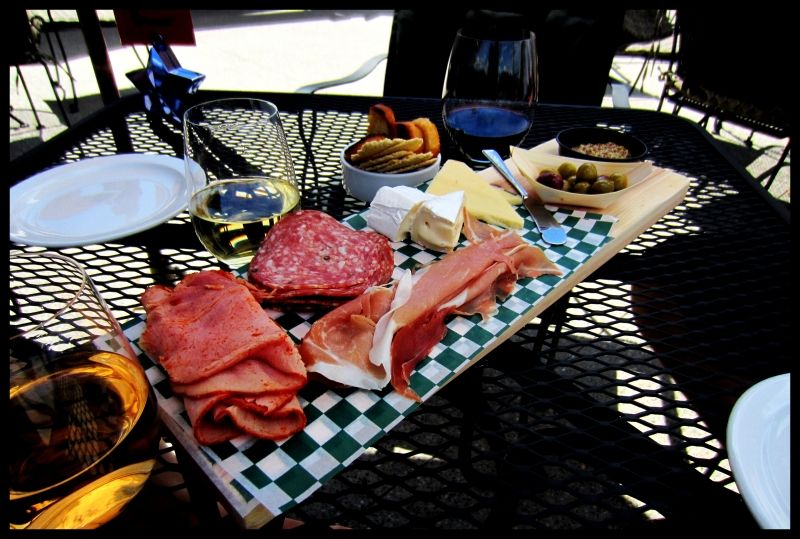 Cheese and Charcuterie Plate
The
Lunch Menu
was pretty small, which made for an easy decision. Three of us there equals a Cheese and Charcuterie Plate and Three Glasses of wine.
Cheese and Charcuterie Plate
The food was great, perfect little bite to share while sipping on wine.
We each ordered a glass of wine, I went with the Pinot Gris (bottom left), and a Gewürztraminer (middle), and Ping (top) were also ordered.
View from the Patio
What really made this great was this spectacular view from where we were sitting. Being up in the mountains, surrounded by Vineyards and a great view of Skaha Lake really makes it hard not to come back here...The pulled pork on the menu adds a little return incentive too :)
Where you place your order
There is a lot more to this Winery than I could describe in this post so check out
Their Website
!
It is a great place to have Lunch, and if you are feeling somewhat frugal, pack your own lunch, buy a bottle of wine from their store and use their picnic area.