Today we were checking out Bonitas Winery in Summerland. Like many of the wineries in the area I was expecting some great food, and wonderful views.
As you may gather from the picture, the view from the patio does not dissapoint.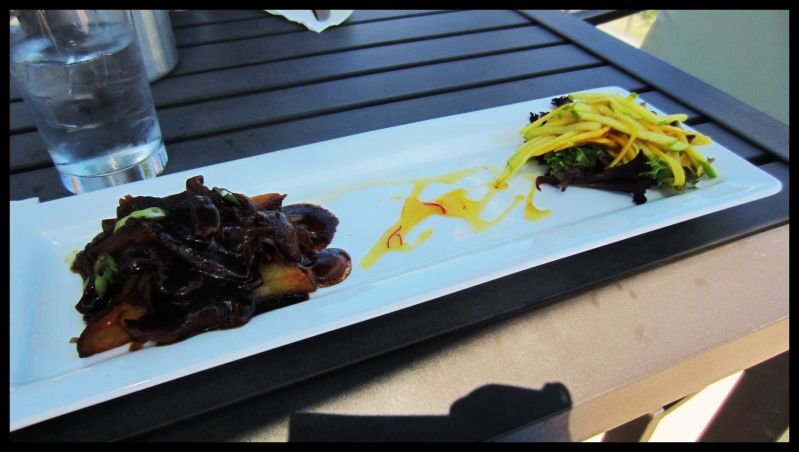 I decided to try the
Duck Confit Poutine
$14
-
Crispy Yukon Gold Fries topped with Tender Duck Confit simmerd in red wine jus and ricotta served with saffron pickled apple and fennel.
This was something new for me. I love poutine so this sounded like it could be interesting. Portion side aside I enjoyed the poutine, however for the price I would have liked to have a little more (I sometimes forget I am ordering appetizers at a winery, it's not all about big portions).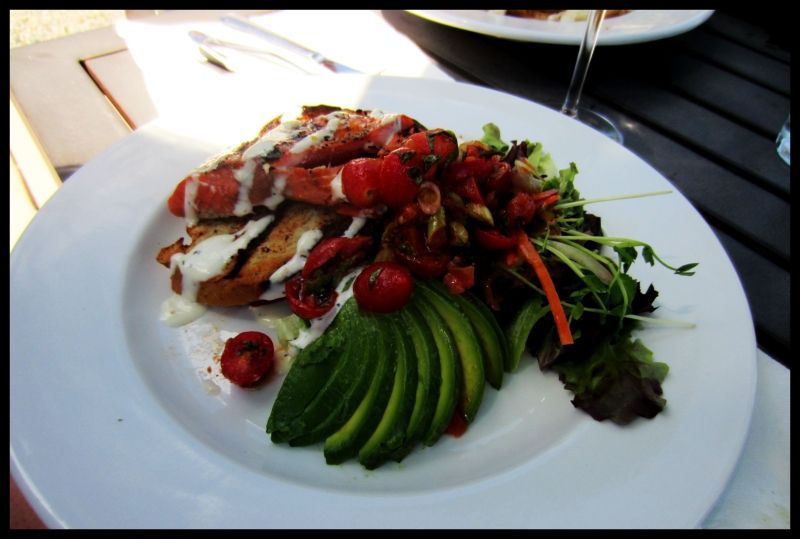 My lady went with the Open Face Salmon Sandwich $19 - Grilled Garlic Bread topped with baby Greens, avocado, tomato salsa, and wild coho salmon with lemon aioli.
She was a big fan of this one. I was lucky enough to be able to finish off what she did not eat
and man was it delish. From what I heard from previous diners at this bistro, the salmon sandwich is one of the popular menu items.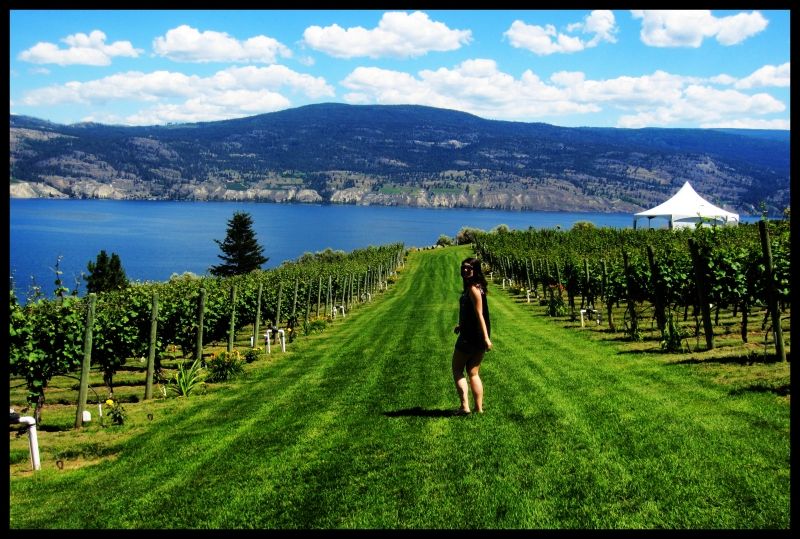 Here is another view of what you get to look out at while you eat, simply fantastic.
Final Thoughts:
-Although I did not take pictures, we ordered some soup and it was amazing, my girlfriends father had raved about the soup last time, and got it again and it was great.
-I think I chose wrong with getting the poutine appetizer but the rest of the food looked great.
They have some good pasta and daily soup specials which did not dissapoint.