It was Sunday morning in Long Beach and boarding for our cruise did not start until noon.
Our hotel had a nice looking restaurant but the price for their breakfast could not be justified.
With savings in mind we ventured out into the Down town in search for some eats.
We spotted a cafe that was open and figured why not, everywhere else we had been
walking by did not open for another hour so this was our choice.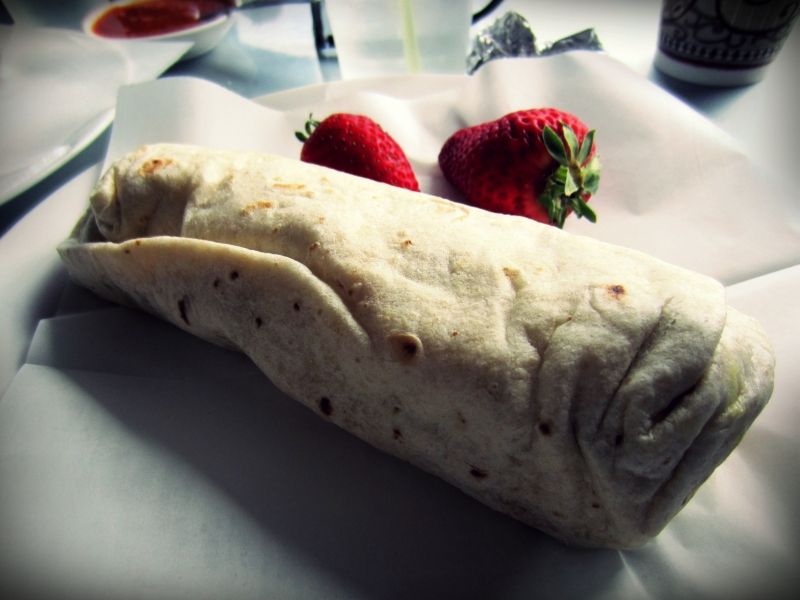 They had a variety of breakfast items with reasonable prices too. It was all made to order right there
and the store/all of long beach was pretty dead that early in the morning.
I grabbed a breakfast burrito, and in typical Peter fashion, I knife and forked that bad boy.
Inside there was, egg, chorizo, onions, potatoes and cheese. Man...this was tasty. As I sit here eating rice and chickpeas I am really craving one of these.
This was a nice change from the McDonald's breakfast burritos I quite often find myself getting.
I doubt I will be back in Long Beach any time soon but I know if it is breakfast time, I will be coming here.