Gawa Sushi - North Delta
So this is kind of a big deal to me. Where I live there a severe lack of restaurants
to chose from when it comes to eating out.
When I moved back home and found out we had a new sushi place I was quite excited.
Menu
So me and my brother went to check it out after some skim boarding at the beach.
After a look at the menu I concluded that there was a decent selection and the prices were typical for our area (much cheaper can be found in Vancouver).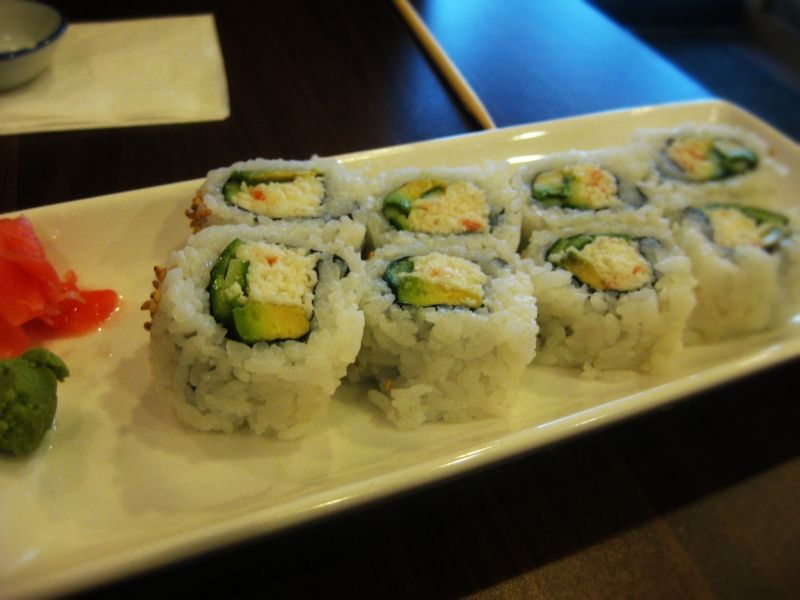 California Roll
We are cheap guys so we split a California Roll
between the two of us. The roll was decent enough, they taste similar in most
places I have been to. We had the salmon maki roll too but no pictures. I thought they did a good enough job with the food.
Miso Soup
We are both big fans of miso soup and it did not dissapoint. After being in the cold (yes we went to the beach without any sun) a nice hot cup of soup is fantastic.
Verdict:
-I really can not give much of an opinion on this place seeing as we only tried a couple
menu items.
-What we did have we enjoyed.
- I have heard mixed reviews from friends, some said it was
great others said it was terrible. I enjoyed myself.