A recent trip to Mexico, Puerto Vallarta specifically, led me to find this cool restaurant
called the Cheeky Monkey.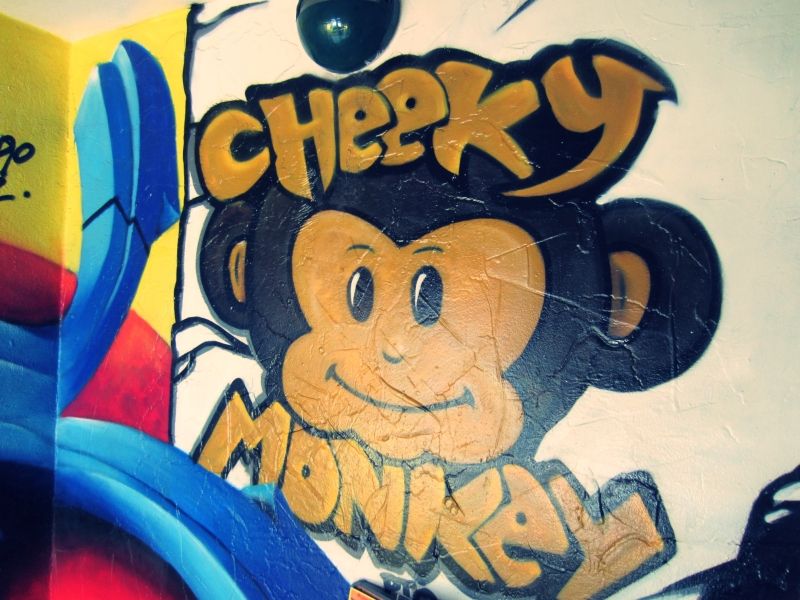 Situated along the Malecon, which is a boardwalk along the ocean, the Cheeky Monkey lured me in with signs advertising $1 Margaritas....I am helpless after that. Although it was 10 am and I really did not need a drink, my girlfriend and I caved in and went on up the stairs to the restaurant.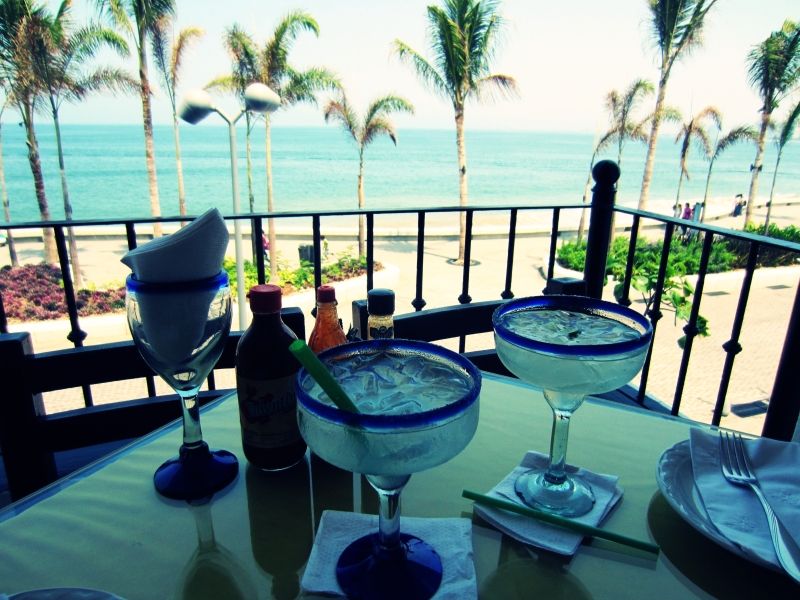 Naturally we started off with two Margaritas..for $2 I can say I was pleasantly pleased..the view alone was worth the money :)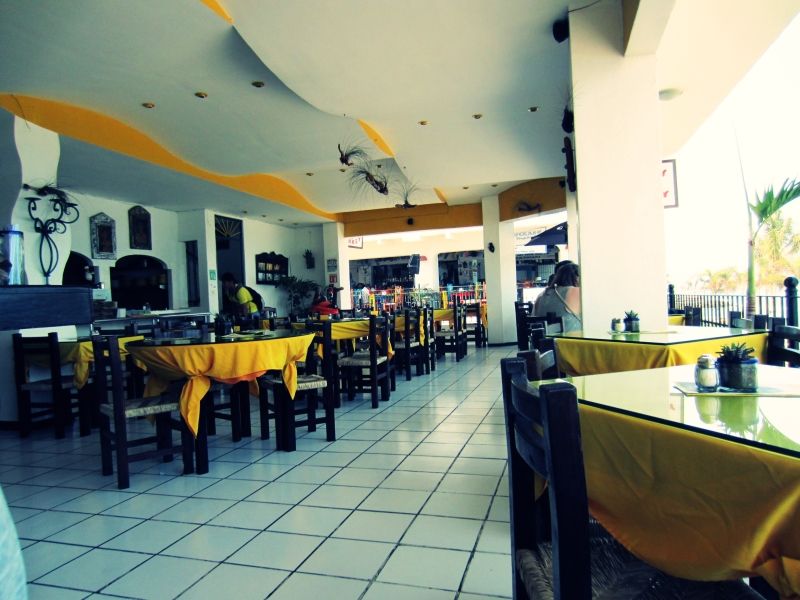 As you can see it wasn't very busy at the time, which was perfect for us..some nice relaxation time. It is two stories up so we had a nice view of the area around us, and the sea air blowing in was awesome.
I needed to eat because drinking without eating in the Mexican heat is a recipe for disaster.
This restaurant did seem to be more catered towards Americans (or Canadians like us) with many menu items similar to what you could get at a bar. We decided on some Beef tacos, which were a perfect compliment to our drinks.
If you have never been to the Malecon before it is a pretty great place. It is riddled with shops and restaurants and of course some pretty cool art/statues. I know it is a touristy area but that was why I had gone on vacation...I was a tourist after all.
There are so many options to eat in the area but if you happen to see the Cheeky Monkey, $1 for a beer or Margaritas is a pretty sweet deal.
Cheers!
Their Website:
http://www.cheekymonkeypv.com/