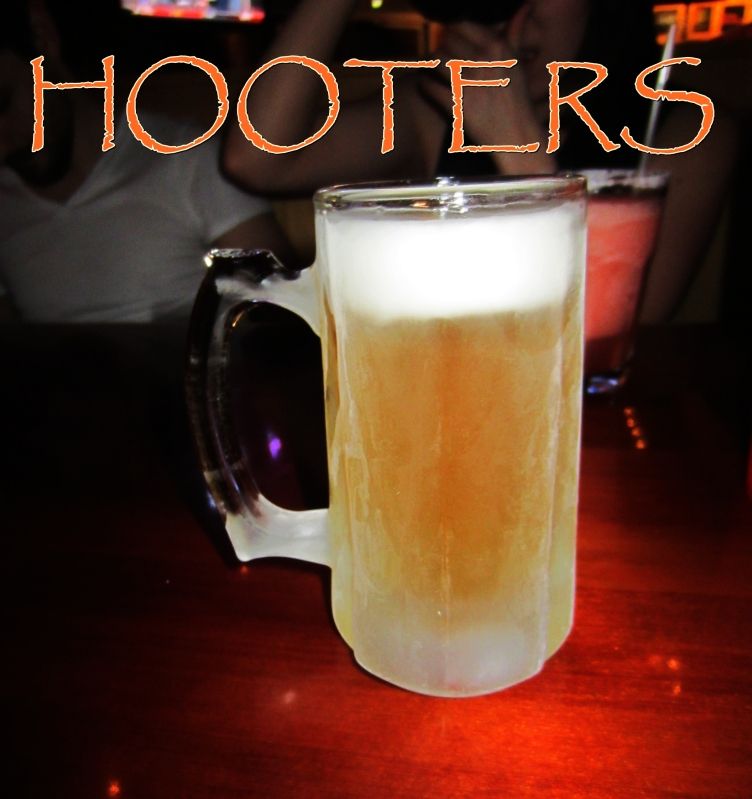 I have officially run out of space to upload pictures to my web album! I had no idea that was even possible..but it is. This has made blogging difficult, which is the reason I have not been posting much. Enough of that though, on to the good stuff.
Hooters...every young boys dream, or in this case every 21 + year old guys and girls dream.
Four of us were in Long Beach for the night waiting for a cruise the next day. In my mind I though about eating at some kind of cool Californian bistro or some place local favourite..Nope, we went to Hooters.

We had plenty of options of some popular chain restaurants but when they vote came down to it, we had two for Hooters, one for PF Changs, and one undecided...Majority Rules!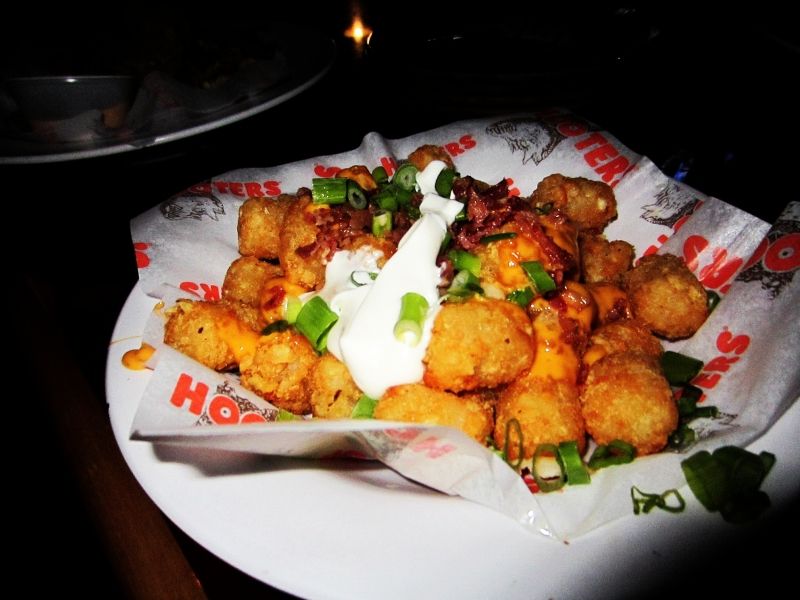 We grabbed a pitcher of beer, and after it was poured in the frosty glass it almost looked like the perfect cartoonish glass of beer I have ever seen. My girlfriend and I just ordered a couple appy's. First off was the Tator Tots - covered with bacon, cheese ,sour ceam,and chives.
I didn't come to Hooters with great expectation for the food so I was not really disappointed. These were edible, that is all I can really say.
Next up was the Fried Pickles - lightly breaded sliced pickles, served with a tangy dipping sauce. I wanted to order these out of novelty, but they turned out to be pretty tasty. There was a whole lot of them however and after about halfway I had some trouble eating them.