Jan 20th/2011
My girlfriend had just gotten her licence so in lieu of the events we decided to celebrate with dinner at the Keg. Located in Historic New Westminster. When I want a steak I feel that in terms of price and quality the Keg can't be beat. This was my first time at this location and the interior was pretty cool with lots of historic pictures of Vancouver. Service was pretty slow, we waited quite a while for our drinks
Sirloin Oscar
a Rickard's white for myself and a lime margarita on the rocks for my gf. I always order the same thing when I go to the Keg because I enjoy it so much. The sirloin oscar. This meal is a total mouthgasm. A sirloin steak covered in Bearnaise sauce topped with scallops, shrimp, and asparagus. The scallops are always out of this world and this whole meal is just amazing. It comes with a baked potato and a tomato with Parmesan cheese. My girlfriend ordered the Alaskan king crab dinner which I didn't try but she said it tasted great. I would highly advise if you have never been here before to get the Sirloin Oscar meal. Happy Eating.
Alaskan King Crab
The Good:
-
Always quality food here
- Nice atmosphere
- Pricing is good for quality and portions
The Bad:
- Waited quite a while for our drinks
- Not exactly a very nice neighborhood
- Not a fan of the tomatoe served with my meal..make the steak bigger instead!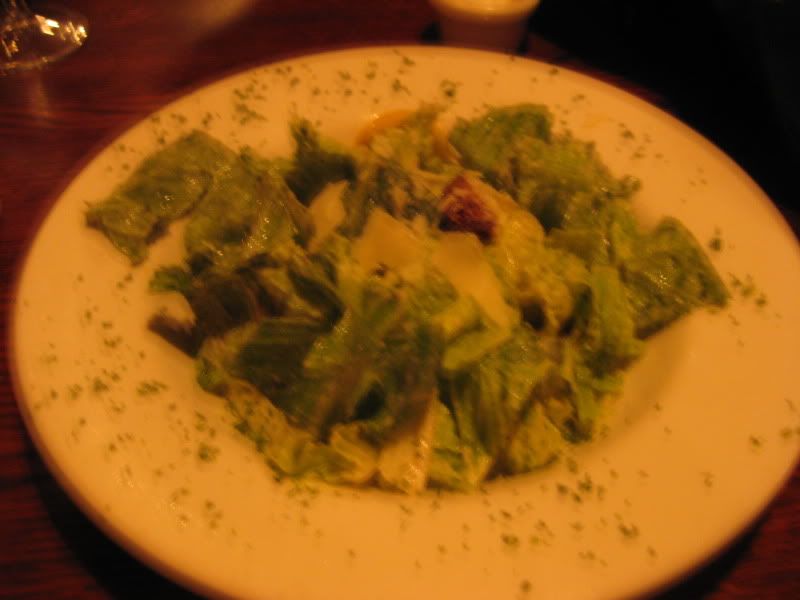 Cesar Salad