Basil Pasta Bar:
http://www.basilpastabar.com/
1602 Yew Street
Basil Pasta Bar has opened a new location! With the original one on Davie Street, Kitsilano, Specifically Yew Street is the home of a new budget friendly pasta spot.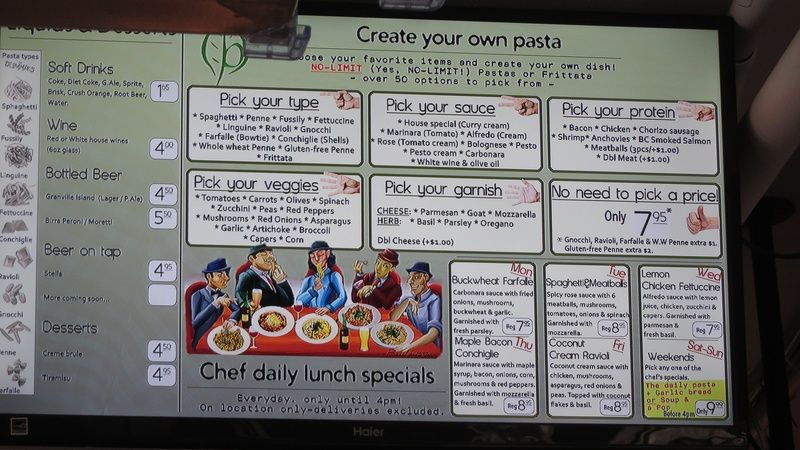 Create your own Pasta
If you are unfamiliar with Basil, they are known for their $7.95 create your own pasta menu. Of course there are up charges for special items like gnocchi, but for me, you can't beat the basics.
With choices like shrimp, smoked salmon, goats cheese, and asparagus, you can't go wrong. Dinner for two for under $20, makes me a very happy man.