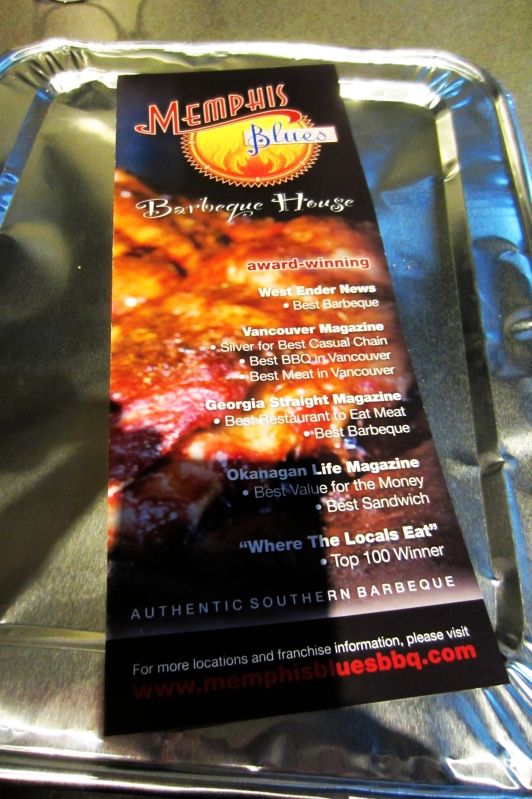 It had been a while since I had gone to Memphis Blues and since tonight I was not in the mood to make dinner, I thought the conditions were perfect for a nice meaty feast.
Memphis Feast - $45.95


Hopefully the pictures will help you decide whether or not the Memphis Feast is enough to feed your party. I'd like to say it could easily feed four average eaters pretty comfortably. Personally I think if you have a good appetite you are looking at around 3 people nicely filled.
We got our food to go so this is how the meat came. There is sausage, chicken, brisket, ribs, pulled park and rib ends. With the addition of bbq sauce as some of the meat could be a little dry I thought this was all very good, I loved the rib ends and the sausage was excellent.
Accompanying the meat were the sides, which included bbq sauce, potato salad, coleslaw, bbq beans (delicious), fries, and corn bread.
My favourite part about eating this between two people is the leftovers. I love cold food the next day after the flavours have been able to really sink in.
Hopefully this gives you a good idea of how much food you get in their "signature" item. I think it is safe to say that you will be fine as a party of four if you are looking to share this :)